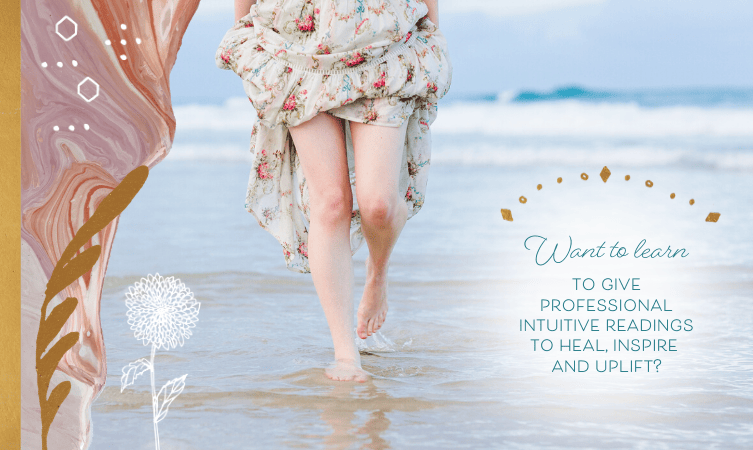 Save $200 on the Professional Intuitive Training & Certification Program
(This offer is no longer available.)
This month is the 1st anniversary of the release of my Professional Intuitive Training & Certification Program.
In the first year of its existence almost 50 students have worked through the course.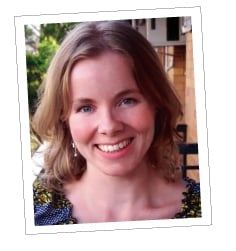 Some of them did it with the aim of expanding themselves and developing spiritually. Others wish to do readings for friends and family on an informal basis.
Several graduates have decided to make this work their vocation or business.
To celebrate the first anniversary of the course, I am offering 12 places at $725 each (this professional level course is normally priced at $925 so this is a saving of $200). And the 50th student to purchase will be given a place on the course at $50 (currently the number of students who have enrolled is in the high forties, so the sooner you buy, the more chance you have of being the person who gets the $50 scholarship!)
Please note that this extends to 12 places only and will end at 9pm Eastern on 24th September. Then the course will be closed for a while as there is a limit to the number of students I am able to work with at any given time.
What's so different about the Professional Intuitive Training & Certification Program?
1. Learn how to do a very specific kind of reading that allows you to access the deepest information about who a person is on the soul level. Learn to tell a person's soul gifts, life lessons, soul background, past lives, and much more. Learn about the soul groups and soul trainings a person can have, and how these manifest in our lives. This is excellent for advising clients in the area of career and life purpose. I currently offer this kind of reading at $300/hour. Clients love and value the information that is passed on to them and I would not do my readings without it. Plus it is the kind of reading you have on a 'once in a lifetime' basis.
This is a great course for professional intuitives who are already practising and wish to add another 'string to their bow'. It is also a great place to start on your journey of training as a professional intuitive. This is how I started out on my path this month 5 years ago, and I always say that without the information in this course I would have progressed along my path much more slowly. I turn 29 early next year but I already have worked with over 1000 clients over the last 5 years. I established my business at age 23 and have been doing my soul's work and living my purpose since then. It's been a wild and incredibly rewarding ride these last 5 years. I love what I do.
2. The level of accuracy that students reach doing this kind of reading is in their own words, astounding (and if you read my blog you know how much I am not into hype.) This is because you learn a very clear system for getting the information that works for any skill set and it does not fail you. The typical reaction from new students is amazement that their readings are accurate and well received by the client.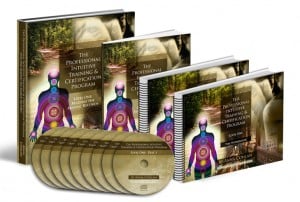 This course is a home-study course that you receive in the mail. It comes with a private mentoring session, some online forums for extra support, a 168 page manual, 9 hours of audio on 8 CD's and a workbook. Plus a bonus healing session with me.
You can buy the course here and read more about it here.
Testimonials:
"I must say that the readings I gave have been a huge success!! I am just as shocked at the accuracy of the information as the clients are, truly amazed. I have now started typing my readings up on bordered and picture embossed paper, as all the feedback I have had from clients says that they print it out and keep reading their reading over and over and that it something they will keep forever." — Jodie, Australia, recent graduate of the course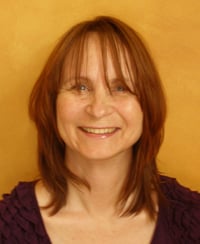 "I recently graduated from Anna's Professional Intuitive Training. The course contains a wealth of information written in no-nonsense, crystal clear language. From beginning to end, she is able to relate the information in such a way that your confidence increases to the point where you totally believe in yourself and your ability to read the Akashic Records. I also like the way she gives you written material as well as audio discs and homework, so by the time you finish the course, the information has been very well understood and absorbed. If you are wondering who to study with, I can definitely recommend Anna. She is a natural born teacher and her course is a wealth of knowledge, beautifully presented in a very professional way. The two sessions that were included in the course were very helpful and her pleasant personality left me inspired and encouraged. She also gives you access to a very helpful forum where you can read what others have struggled with, and also get any questions answered that may come up for you. All in all, I totally enjoyed the course, and I am very happy I chose Anna as my teacher and mentor. — Mati H Fuller, Colorado – www.akashicsoulreading.com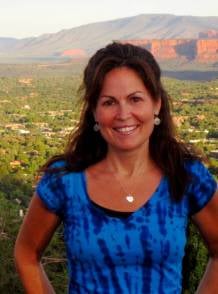 "My name is Cassandra Ocken, and I have just recently completed Anna's Professional Intuitive Course. It was an amazing, life changing experience. I am a certified Clairvoyant Intuitive, and I am currently using my training from Anna to enhance my Intuitive Coaching business, Full Potential Living. There are a multitude of reasons why I deeply value my training with Anna. Here are the top 5:
1. Anna is a very credible, down-to-earth, no-nonsense teacher. Her teaching style is very easy to follow and understand.
2. Anna cares deeply about what she is teaching and sharing. This shines through in all she says and does.
3. Anna's course teaches concrete techniques and approaches that you can easily apply to your life or business immediately.
4. Anna's teachings are serving a greater good and purpose in this world. She is teaching people how to go out in the world and empower others to discover, embrace, and accept who they truly are at a soul level.
5. Anna's teachings and message make you feel safe and secure delving into some unknown and unfamiliar territory. She makes foreign ideas very real and meaningful.
I am so grateful I signed up for Anna's course and learned about Akashic Record Readings. I am offering them as a part of my business currently, and my clients love the insight, clarity, and healing this reading brings into their life. I can't wait for Level 2." — Cassandra Ocken –  www.fpotentialliving.com
"Anna's Professional Intuitive Training and Certification Program is an incredible body of work that leaves no doubt in your mind as to the accuracy and relevance of your readings for clients as a practicing intuitive.
This course from start to finish is content rich with concise information that is easy to follow. Included are many charts that are invaluable as a tool when doing readings and the practice exercises are very effective in consolidating the information that you are learning.
Every step of the way whilst studying this program I felt supported by Anna through her personal mentorship and access to the members forum. For me what sets this training apart from others is the depth of information and its practicality, coupled with very sound ethics to follow on how and why to read for clients, plus the essential knowledge of energetic protection.
Once I started doing readings for my practice clients it really came home to me that this way of doing intuitive readings is most definitely not hit and miss; it can be replicated consistently every time to deliver practical and deeply insightful information that your clients can relate to. They can use this to empower themselves and bring their unique gifts and talents further into their lives. To me that is a profound way to help people.
Thank you Anna for creating this astounding course, I look forward to studying further levels with you. This program will allow many people to access knowledge about themselves that can truly change their lives." — Robyn Stewart, Australia