• The Intuitive Awakening Course
• The Akashic Record Reading Program
• The Intuitive Reading Program
• The Chakra Meditation Kit
• Cord Cutting Sessions & Readings

Rhonda Zabinsky, GetSomeHarmonie.com, Award-Winning, Inspirational Author, Producer and Speaker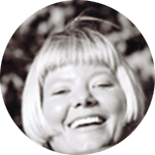 "For those of you out there that have wanted to learn more about your inner voice, higher self and intuition, Anna Sayce's courses are phenomenal!
I found all of Anna's courses are well organized and give a student everything they need to learn how to become more in tune with their inner voice and higher self.
It doesn't matter what level you are at, if you want to learn how to become more intuitive, these courses are all a person needs – five star quality at a very reasonable price!
Highly recommended."
Rhonda Zabinsky, Graduate of the Akashic Record Reading Program, Intuitive Reading Program and the Intuitive Awakening Course.

Shan, Erthn.com.au
I did your Intuitive Awakening Course a few years ago now and loved loved loved just how much I got out of it. My grandfather had just passed away and I was having so many new and unusual experiences. Your course was well worth every dollar spent. Thank you for everything that you do, for your honest stories and for sharing your journey publicly for us all to learn from. It really is appreciated. You should be very proud of everything you have achieved so far and how many lives you have impacted along the way. You truly are an inspiration.

Herb Cohen, PsychotherapyRecoveryAndHealing.com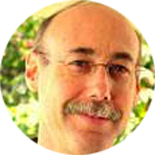 "This is a powerful course, though it requires patience and practice. There is a return for your effort and I found the guided meditations to be very powerful and even life changing.
I had a lot of ambivalence starting out and I can say confidently that that is no longer the case. I am overwhelmed daily with gratitude and compassion. I am grateful for this course."

Laura Speltz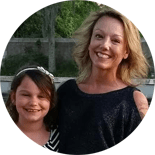 "Anna, I found your website in June 2015 when I started to have experiences I could not explain. I was really scared at first because I had NO idea what was happening. Your site really made me feel connected and not crazy, as I thought I was at the time.
You really resonated with me, so in September 2015 I purchased the Intuitive Awakening course. I felt it would help me to focus more and fine-tune my abilities, and it has. I have had clairvoyant and clairaudient experiences that still blow my mind. The clairvoyant ones are amazing. It's like a movie plays on a screen in front of me."

Danna Yadav  DannaYahav.com
"I thoroughly enjoyed the Intuitive Awakening course for several reasons. The obvious is that I become more intuitive and was able to strengthen my psychic abilities, gaining the confidence to use these skills daily. The not so obvious reason I would highly recommend this course is for the organization. It provided me with clear and succinct focus. Before beginning the course I felt scattered and unclear about which book, meditation or exercise I should practice to achieve my intuitive goals. Anna's course took me through the exact processes and exercises so that my skills advanced at the right level without me feeling overwhelmed by the information. Thank you."

Kelly Dawn, http://www.kellydawn.co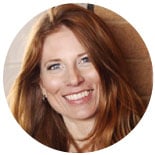 "I ordered the Intuitive Awakening course, and was blown away by how in-depth it was, and how easy it was to put the exercises into use. It's perfect for someone who's a complete beginner, or someone who's already intuitive but wants to dive deeper.
Since Anna includes both written and audio versions (love her accent!), I could listen to a lesson while doing dishes, and then go back and read over it if I wanted to later.
The homework assignments were super easy to work into my daily routine, and by doing them regularly, I saw a huge improvement in my skills.
Since taking the course, I'm more confident in my abilities, and I now know how to use them in my everyday life and business. The course is well written, easy to follow, and I can refer to it whenever needed.
I loved this course, and recommend it to anyone who's interested in strengthening their intuition, regardless of what level they're at. Anna presents the information clearly, and concisely so you learn what to do, how to do it, and then put it into practice. Thanks Anna for your hard work in creating such an amazing program!"

Chelsea Marie
"I absolutely loved every part of Intuitive Awakening. I've experienced increased awareness of intuition, understanding of spirit guides all around us, better reception of messages from deceased loved ones, and increased overall psychic awareness.
Also, I received invaluable information — guidance, love and light from the 'other side,' which no longer truly feels like a foreign place, but rather, our loved ones always surrounding us. I learned to use tarot cards, my pendulum, and I learned to receive messages in a clear fashion. I learned my gifts, and even tried my hand at other things I was once skeptical about. A truly eye-opening course!"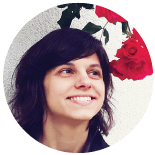 Nela Dunato, NelaDunato.com, Artist, designer & illustrator
"The Intuitive Awakening course helped me identify which my strongest gifts were. I wouldn't say I was claircognizant before the course, but apparently that is my very strongest gift (along with empathy and clairsentience), which was a surprise.
I think the best thing about the course is that it gives a variety of techniques so you're definitely getting something practical out of it, no matter what gifts are your strongest, but you can also get to practice your weaker ones…there are plenty of techniques in the course I have had good results with.
I loved the guided meditations and exercises to raise vibration. I use them regularly even when I'm not planning to talk to Spirit, just because it feels so good to be clear and aligned.
Thank you for making this course!"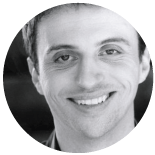 Douglas
"There is no better course at such a great price. Anna is a born teacher and you cannot fail to gain a wonderful insight from her work, which has been created with a wonderful attention to detail for people at all levels.
I loved the course. It was very well-written and very nice to have the audio lessons as you feel that Anna is actually teaching you (and it's clear she's a very good teacher). What is great is that it gives you a little bit of everything from chakra balancing, dowsing, automatic writing, reading photos and finding the clairs that work for you.
In the course, the most powerful part for me was the Chakra Meditation. The very first time I used it right at the end, I drifted down and then saw a face of someone who I felt was a spirit guide, as I felt overwhelmed with love. That was amazing. It's a great course!"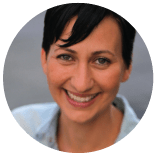 Lisa Shows, LisaShows.com
"I truly loved the Intuitive Awakening program. This is an excellent way to explore and feel safe. It was well put together. Intuitive Awakening helped me to gain confidence. It has led me on an awesome journey. I felt safe to keep exploring after the program. Anna is amazing."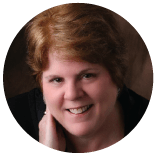 Robin Lehman
"I loved Intuitive Awakening! It's so beautifully written, professionally formatted, and expertly delivered via audio. All of that made me very comfortable as I expanded my understanding of and access to the spiritual realm.
I was amazed at how thorough Anna was in explaining each topic area. It is outstanding. I learned a peaceful but efficient method for opening and clearing chakras. I learned how to receive spiritual guidance through the use of a pendulum. I have exercises to use to increase my intuitive gifts. I gained a wealth of information in an area in which I have a great deal of interest and curiosity.
I experienced Anna's gentle nature and humility. Thank you, Anna for all of your hard work creating Intuitive Awakening and making it available to spiritual seekers."

Darcie
"Because of Intuitive Awakening, I now connect with spirit in ways I never did before. I have learned who my master guide is and work with him almost daily. I've learned his communication style with me and find great comfort in knowing he is there to guide me. Since the class I have learned a few more of my guides and am learning who they are and what their specific reason is to work with me, which has been very exciting.
Anna has such a great teaching style and I love her authenticity. I loved the course. It taught me many things that I didn't know. I can't thank you enough for this course and helping me connect spiritually and learning what my purpose is moving forward. I am genuinely grateful and I honestly can't thank you enough for the direction. You have changed my life for the better in so many ways!"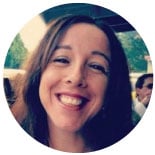 Michelle Elliot, Blue Wren Healing
"When I started the Intuitive Awakening course with Anna, I was hopeful that I could develop what I thought was a psychic ability within myself. It has been a journey that I have completely loved travelling on. It has opened up my belief in myself, connected me with my spirit guides, angels and higher self.
The course has given me tools to use in times of day to day living, i.e. the breath-work techniques I will use when I am at work or at home to calm or refocus myself. It has also connected me to my spirit world, or more specifically, shown me that I can actually connect! Wow! Anna is a wonderful teacher and I have welcomed her teachings with an open heart. Thank you."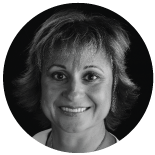 Seva Ananda
"I can't say enough about Intuitive Awakening. It is really powerful and the bonus chapter is very helpful. I was amazed by the things I could do and now I trust my insights completely. Thank you so much for developing a course that will enable anyone to develop their natural intuitive abilities.
I really liked the meditations. This really helped me become still. I liked all the exercises for learning if you are clairvoyant, clairsentient, etc. They were well-thought out and fun.
If you are serious about strengthening your intuitive skills, this well-thought out Intuitive Awakening course is excellent. It teaches you step by step how to tap into your intuition while working at your own pace. It is extremely comprehensive and I would recommend it to anyone.
I have enjoyed every module so far, and I have taken other intuitive courses. Thank you for creating such a powerful course!"

Rachael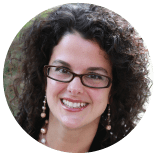 "I recently completed the Intuitive Awakening course and it was great! It was a good foundational course and I learned a great deal.
The course provides a basic understanding of the different ways people receive psychic information and critical steps to take to ensure you fully access spiritual guidance.
I've done some practice readings for people who say I'm very good and accurate. I even did one for one of the other students taking the class who said she was very impressed and hoped she'd have the same results after completing the class.
On a personal level, knowing I can develop psychic abilities and getting more in touch with my spirit guides, angels and Higher Self has brought me a deeper sense of inner peace and self esteem. It has helped me grow as a person.
I highly encourage anyone wanting to start their intuitive journey to take this course!"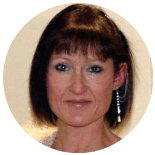 Helen Hageman
"The Intuitive Awakening course is perfect. It really opened my skills further. I was not a beginner, but this course really helped me to understand the skills I have being working with. My main skill is Clairaudience, closely followed by Clairvoyance and Clairsentience and on occasions I work with Claircognizance. I was also an open Empath and I have now learned to control this as which really helps with my healing work.
The meditations are excellent. This course has also encouraged me to take a BSY Diploma in Psychic counselling/consultant. I would recommend this course to anyone who wishes to awaken their psychic abilities or work on their already existing skills. Intuitive Awakening is just truly amazing and totally mind blowing. It is an excellent course and one which I have recommended to many. The results are amazing."

Miia, Finland
"This was the best course I have taken by far. Intuitive Awakening was very clear, practical and well built. Information books, audio, Anna's examples from her life, FAQ's from previous students etc., made it a truly wonderful experience to take part of the course.
I was totally lost with my own psychic skills and my daughter was such a mystery to me (she has always had huge amount of different kind of psychic skills). This was a starting point to get my fears/ thoughts/ doubts in order. Now when I am already Anna's Akashic Record Reading Course student, I have started to understand that psychic skills are the gifts that we can use for a better life, not something you should hide and be scared of. It has had a huge impact to our everyday life. I cannot thank Anna enough for making this course."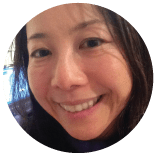 Sam
"Because of Intuitive Awakening, I did start developing psychic abilities. It was a great course, easy to follow and each chapter short enough to read or listen to in a limited amount of time.
I still go back and read or listen to some selected chapters every now and then. The combination of Anna's voice and British accent is very soothing to listen to. Sometimes it also helps me relax and go to sleep better. I highly recommend this to anybody who is interested in the spiritual world."

Arwen, ArwenDyer.com, Photographer & Creative Arts Therapist
"The Intuitive Awakening course helped me develop much greater awareness of my intuitive powers and acceptance of them. I learned skills to open chakras and developed awareness of the different types of intuitive knowing. I really liked the way Anna did lessons and used aspects of her own story. Thank you Anna — doing the course really helped me on my journey of intuitive knowing and psychic awareness."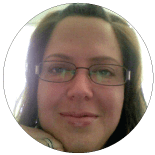 Stephanie
"Anna's Intuitive Awakening Course is the most well written and structured course I've ever taken. The exercises for developing and strengthening gifts were practical and I had great results almost instantly. It also gave me practical and effective tips for managing my empathy. It was very well written, and structured with enough practice to balance the theory."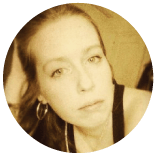 Jill M. Roberts, ArthurianRomances.com
"Intuitive Awakening helped me listen more to my intuition and trust my vibes. If you're serious about opening yourself up to your own psychic abilities, then this is the course to take. It's helped me listen to my intuition, raise my vibration and inner voice, and open up my claircognizance."

J.R.
"I sought intuitive development that is practical by nature for a long time, and I could say that this Intuitive Awakening Course is the perfect one for a beginner like me. I would recommend this course to everyone that is longing to explore and develop their spiritual aspect of life. It helped me to understand more about spiritual development and essential keys that are needed during practices. In my view, the course is perfectly comprehensive and practical. Thank you, Anna for creating this course."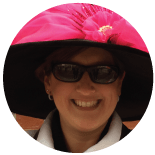 L. Wilson
"I began the journey to find out who I am and what I'm capable of. What started as a simple inquiry turned into a life-changing journey that has been nothing short of amazing!
I don't think I would have gotten this far without Anna's Intuitive Awakening course and newsletters. It's incredibly scary at times but it's all worth it. I'm finding a decent support network so I don't have to 'hide' completely right now. Thank you so much Anna for this experience!"

Raven
"Wonderful course and incredible teacher! Anna is clear, thorough, and gentle in her lessons and takes the listener on journey of connecting with their intuition that is both insightful and manageable. I gained a very clear understanding of all the different types of psychic intuition a person can experience and the importance of getting familiar with your own natural gifts. What an incredible gift the Intuitive Awakening Course has been for me. Thank you!"

Sharon B.
"I've always enjoyed the materials in Anna's courses. They are well explained and organized. The information feels very grounded thus energetically accessible. I loved the chakra meditation. It was very powerful and I felt so calm and open afterwards."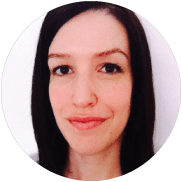 Michelle Kirsch, MichelleKirsch.com, Coach & Writer
I really enjoyed the Intuitive Awakening Course. It was practical, easy to follow, and included simple & effective exercises to practice. The meditations were wonderful.
The course left me feeling more connected to my intuition than ever before and I was finally able to connect with my guides for the first time. Thank you!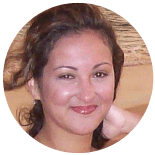 Frances Garcia O'Brien
"I cannot be more thankful to God/Spirit for having crossed paths with Anna. I've taken many intuitive courses in the past and I can say without any doubt that Anna's Intuitive Awakening Course is by far the best I've ever done.
Being an intuitive counselor myself on and off for 5 years, Anna's course came as a "breath of fresh air" and taught me very practical and useful techniques that I use daily.
All the techniques I learned from Anna's course have helped me enormously in my spiritual path. I had many 'a-ha!' moments, and in particular, it helped me in building my own confidence in my natural abilities.

Reena
"I loved the way this Intuitive Awakening course has been structured and adding content from Anna's personal experiences is invaluable. I also appreciated the FAQ's as I could see what others have asked in the past – it enhances your knowledge and gives you confidence. Because of this course, I trust my psychic capabilities more."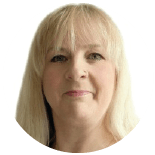 Kate Strong, KateStrong.com
As a professional intuitive myself, and having read a lot of psychic development courses, I found Anna's Intuitive Awakening course to be refreshing and I was excited to read material and exercises that were new to me. So even though this is beginner's level, I still got something out of it.
In fact the meditations she offers with her course have had a side effect of helping me sleep better, they were very healing. Her style of writing is easy to read and very down to earth. There's nothing in this course you won't be able to use, and the meditations are brilliant.
Anna's knowledge and experience on this subject, and her dedication to sharing her journey and wisdom with her students, makes her relatable and transparent, offering you a real world experience of awakening your psychic abilities."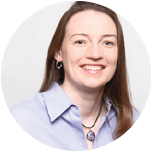 Sallie M Keys, ManifestAbundanceNow.com
"Anna's Intuitive Awakening Course is amazing! I learned so much and it really helped me strengthen my intuition and my ability to clearly connect to receive the guidance I needed when I needed it.
As a result, it has greatly improved my ability to help my clients find solutions to their problems, as well as my own.
It's well worth every penny and more and I highly recommend it to anyone who wants to improve their psychic abilities! Thank you Anna!"

Gina
"Anna's Intuitive Awakening Course has been one of the greatest gifts to myself! What I learned from Anna's course completely changed me from an untrained empath to a developing professional psychic.
The course is thorough without being overwhelming, fascinating to work through, and absolutely worth every penny!
It is empowering as a personal tool and as a necessary foundation for beginning a professional level course. Anna is an excellent teacher who really knows what she is doing and she brings a lovely, nurturing energy to her work."

R, Student from Australia
"Anna has created a brilliant resource for anybody looking to develop or enhance their inherent intuitive gifts.
It is gently paced with many practical elements that are enjoyable to do and Anna's voice is beautiful to listen to. It is a very comprehensive and nurturing course that I would recommend to all that are seeking to learn more about themselves or to assist others in understanding their energetic way of being."



Shelly Holbrook-Ebeling

"I cannot possibly say enough about Anna's Akashic Record Reading Program. It has literally changed my life. Although I always knew I was intuitive and sensitive to energy, I really had no idea what that meant or what to even do with it. I first signed up for Anna's course: Intuitive Awakening 'Zero to Intuitive in 13 Weeks', which I really enjoyed. It gave me a lot of information and techniques for developing my skills and was a great jumping off point.
When I decided I was ready to take things a step further, I signed up for the Akashic Record Reading Program. Anna's program is extremely well-organized into practical steps for a seemingly unpractical field of study. I was easily able to follow the program, complete my homework assignments and start practicing on friends, loved ones, and even complete strangers with confidence and accuracy.
Fast forward to today, and I am a full-time Professional Intuitive, certified as a First Degree Reiki Practitioner, and am a Certified Akashic Record Reader with my own thriving business.
I am also grateful to be the Resident Akashic Record Reader for Anna's website. When I said that the Akashic Record Reading Program changed my life, I meant it. I highly recommend this course for anyone looking to take that next step in their spiritual journey."

Amanda Heartsong, Heartsong Spiritual Healing

"The Akashic Record Reading Course blew my mind wide open. The more readings I do, the further my intuition expands. For example, I no longer just dowse for past life readings, I get full scene flashbacks of whomever I am reading for.
The Akashic Record Reading Course has helped me better understand who I am and gives me a great place to meet with Spirit and to commune with them better. On the days that I do a reading I feel more in touch with the universe. I dowse for my clients at sunrise due to the downloads I hear energetically from my Akashic Record Guides and I am not overwhelmed by the energy of everybody in the neighborhood. I do all of my readings via a PDF report, and while I am typing the report up I receive so many flashes, insights and intuitive downloads on the soul I am writing for and all of them have given me very positive feedback.
Discovering my soul group of origin helped me realise why I am so different and also helped me tune into the right frequency to better hear Spirit talking to me. So much so, that in one afternoon I downloaded an entire Starseed Activation Training day with attunements and activations. All from understanding where I come from.
Thank you, Anna for your patience, guidance and lessons."

Jenny, Australia
"I have so many things to say regarding Anna and this amazing course for Akashic Record readings. The words will not be enough to truly show how wonderfully transformational this course has been.
I have always been since a child actively psychic, but through some of my childhood and teen years closed off not knowing how to control some aspects.
I reopened the wonderful connection to spirit but through time still needed something else….I felt something was missing to complete my journey.
I stumbled across Anna's course on Akashic Record reading and so many bells went off, it was so obvious this was the thing that would open the door even more for me, with safety and factual information.
It taught me to trust, believe and focus. Very important things for anyone to learn. Without these self doubt will rob us of achieving our goals.
I am eagerly awaiting the second course, although I have done readings of a different kind these courses just seem to put the rest of the puzzle together.
I would highly recommend anyone, being already psychically aware or just beginning, to take these courses they give such an insight and are so easy to understand the way Anna has written them. Her words resonate with every lesson you learn.
I can't thank you enough, Anna, and I will be spreading the word and singing your praises, for without you I do believe my ability would not have advanced as well as it has."

Robyn Stewart, Australia
"Anna's Akashic Record Reading Program is an incredible body of work that leaves no doubt in your mind as to the accuracy and relevance of your readings for clients as a practicing intuitive.
This course from start to finish is content rich with concise information that is easy to follow. Included are many charts that are invaluable as a tool when doing readings and the practice exercises are very effective in consolidating the information that you are learning.
Every step of the way whilst studying this program I felt supported by Anna through her personal mentorship and access to the members forum. For me what sets this training apart from others is the depth of information and its practicality, coupled with very sound ethics to follow on how and why to read for clients, plus the essential knowledge of energetic protection.
Once I started doing readings for my practice clients it really came home to me that this way of doing intuitive readings is most definitely not hit and miss; it can be replicated consistently every time to deliver practical and deeply insightful information that your clients can relate to. They can use this to empower themselves and bring their unique gifts and talents further into their lives. To me that is a profound way to help people.
Thank you Anna for creating this astounding course, I look forward to studying further levels with you. This program will allow many people to access knowledge about themselves that can truly change their lives."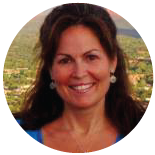 Cassandra Ocken, CassieOcken.com
My name is Cassandra Ocken, and I have just recently completed Anna's Professional Intuitive Training Program. It was an amazing, life changing experience. I am a certified Clairvoyant Intuitive, and I am currently using my training from Anna to enhance my Intuitive Coaching business.
There are a multitude of reasons why I deeply value my training with Anna. Here are the top 5:
1. Anna is a very credible, down-to-earth, no-nonsense teacher. Her teaching style is very easy to follow and understand.
2. Anna cares deeply about what she is teaching and sharing. This shines through in all she says and does.
3. Anna's course teaches concrete techniques and approaches that you can easily apply to your life or business immediately.
4. Anna's teachings are serving a greater good and purpose in this world. She is teaching people how to go out in the world and empower others to discover, embrace, and accept who they truly are at a soul level.
5. Anna's teachings and message make you feel safe and secure delving into some unknown and unfamiliar territory. She makes foreign ideas very real and meaningful.
I am so grateful I signed up for Anna's course and learned about Soul Path Readings. I am offering them as a part of my business currently, and my clients love the insight, clarity, and healing this reading brings into their life.
I can't wait for the next level of Anna course! She's awesome! Thanks Anna.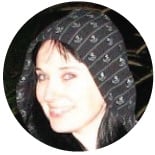 Wendy Kimpton, Wendyk1978.wix.com/AkashicAwakenings
"My name is Wendy and I have recently graduated from Anna's Intuitive Reading Program. I found this course was just what I needed to get me on the right path. I have been wanting to use my skills and abilities for so long but just didn't know how to go about it, or even just get started.
This whole program is very well set out and if you start from the beginning and work your way through, things just fall into place. I realised that if information is given out in a particular way and at the right time, things just start to make sense and those light bulb moments start happening.
Thank you so much Anna for putting all your knowledge and effort into creating this wonderful program.
I will definitely be passing on details about this course to anyone who is interested in learning more about this kind of work.
I am so glad I started this program and I can't wait to get stuck into Level 3 :)"


Shannon, Pennsylvania, USA
"Your voice is very soothing and I fell asleep on the first pass. I found your technique of expanding and vacuuming the chakras was different and more effective than anything I'd ever tried previously. I have someone else's chakra meditation, and it is very passive. Yours is more active and the result feels more energetically resonant.
Very nice work. Feeling very good and balanced and clear. Thank you for facilitating such a pleasant experience."


Rosine Caplot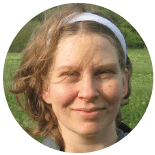 "Anna is one of my favorite healers in the world and one of the two colleagues I book healing sessions with when I feel I need help from someone else who isn't as emotionally involved in my life as I am myself, or who offers types of healing sessions I don't do myself.
Here are the main reasons I regularly choose to work with her:
She's gentle and sweet. She will never blame, shame, judge or criticize you. She will honestly tell you the truth without sugarcoating any of it. But she will find a way to do this nicely. I think she's not the tough love kind of person and I like that about her. She's always respectful, careful and thoughtful in how she talks to me. I really appreciate that. When I'm already feeling bad I don't like to be treated harshly, not even for "my own good". A session with Anna is always uplifting and leaves me feeling hopeful, accepted and encouraged.
She's competent. I've had different types of healing sessions with Anna and every time I feel a subtle yet clear positive difference in my life after the session. I think she is excellent as an intuitive development teacher and just as excellent as a healer. The information she gets is accurate. Her sessions are effective and do exactly what they are supposed to do.
I highly recommend a session with Anna. She's competent, she's nice, and you are safe with her. Her sessions are really helpful. Over the last few years working with her has been one of the most helpful and valuable tools in my development. Her sessions have enabled me to make incredible progress in several life areas and to feel so much better. I wish there were more Annas out there, maybe speaking other languages, so that more people could have access to this great resource."

Jen Rakas
"Several months ago I had a session with Shelly to cut the negative chords between my teenage son and I. Shelly was kind, funny and helps you feel comfortable even in emotional times of your session. Her ability to recognize the emotions (and in some cases the situations creating them) was incredible. Right away I felt lighter. Within days I could honestly tell a difference in our interactions. There are still moments of harsh words (as there can be with teenagers) but I am able to smile and just think "I love you" in my mind. In the end, there are way more hugs and smiles than anything else which I am for forever grateful."

Charlotte
"Thank you so much for the cord cutting session we had together. As you know, I had never had a reading or cord cutting session before and although I was open-minded and hopeful the cord-cutting technique would benefit me, I never could have imagined the extent to which it would impact on my life.
Since the session, my relationship with my mum completely changed for the better – I no longer look to her for approval or her opinion, and for the first time in my life, I have started to stand up to her when she treats me like a child.
As a result, we are developing a completely new relationship which is based on mutual respect and reflects the fact that we are both grown adults with our own views and opinions.
It's amazing to me that behaviours and feelings I had had my whole life simply disappeared immediately after we had the session. And the accuracy with which you were able to describe those behavioural patterns is astonishing.
You really do have a very special gift. Thank you so much for enabling me to achieve something that I never thought would be possible."

A.I.
"I've been interested in spirituality for a while, and have received several readings from different people. It was only after working with Anna that I realized that getting a reading is only the step one. Step two is healing after receiving all that information.
You can logically learn everything you need to know, but most of us do not know what to do with this information. Cord cutting modality does both steps in one session.
After two cord cutting sessions with Anna, it was clear cord cutting is the modality I've been searching for. Cord cutting is the most effective and most efficient way to release negativity, and antagonistic patterns in your life. It does both – provide you with information within the cord, and heals you at the same time. It may take a few days, but it will leave you different, more self-confident, ready to take on days in a constructive way. It will change your life.
There are a few healers out there that can cut cords, so why go with Anna? Because she is absolutely great at what she does, she's kind and soothing to talk to, and her intuition and insights are spot on, every time! She also insists on you having an intention for each session – in this way you are leading your own healing.
Our first session, Anna recommended I cut the cord to my sister. I was surprised as my sister and I have a great and loving relationship. Even though I was skeptical I decided to trust Anna's guidance.
Two months later, my sister was going through a health issue, which was very unusual as she has always been very healthy. After extensive testing she turned out to be ok.
During the ordeal, however, she was a mess, and our family lived in distress and fear. I was the only one who was calm, realistic, and constructive, and for the first time in my life, I felt grown up in regards to my family. Being the youngest, I was always protected, and the one needing reassurance.
This time around, my family came to me for support, and it felt very good. (Had Anna not cut the cord, perhaps I too would have been a wreck.)
Second cord we cut contained so much negativity, that I felt 25 lbs lighter just having it cut. I am still feeling the aftereffects of it.
I look forward to having many more sessions with Anna. I would recommend her to everyone."

Mandeep
"I've worked with Anna several times over the last few months, and it has been a real pleasure. She has always made me feel safe and at ease with her lack of judgement and understanding.
Through our cord cutting sessions she has successfully highlighted a number of patterns that were affecting my wellbeing and helped me to clear those from my daily life. Her insights were infinitely beyond guesswork as she was able to pinpoint exact details of events and thought patterns that existed in my relationships.
Since my sessions, my relationships with my family are so much more improved and I feel much calmer around them. Although there are certain times where I may still get a reactionary feeling, it's like I have a deep understanding that it's just a pattern that's running and I have a choice and control of how I react in a situation.
I feel that a lot has shifted for me and would recommend a cord cutting session to people looking to increase the emotional stability and foundation in a particular relationship."

Frances
"I'll be eternally grateful to you Anna, and for our cord cutting session. I truly believe it was an enormous step towards my own healing and advancement in my life, to cut that cord with my mother.
I recently returned from visiting my mom for a couple of days.
As for me, I can tell you 100% I felt something shifted between her and I. I felt more secure and self-confident around her; the "intimidating" thoughts/feelings weren't there anymore. I really believe she felt something changed in me too. She didn't mention anything, but just her demeanor towards me was different. There wasn't much "judging" or "keeping tabs" on me.
I also saw my mom in a different light. All of a sudden I understood exactly where she's coming from and why she acts the way she does. I'm not excusing her by any means, but I did get a sense of, "Wow, it REALLY isn't about me, it's about her and her feelings, etc the reason why she's the way she is.
Again, thank you so much, and I'll be cutting some other cords very soon!"

Kate Durbin
"I have worked with Anna six times now, over the past couple of years. Five of those sessions were cord cuttings to major relationships in my life: a female friendship, my parents, and two exes. The other session was a career reading. Every single session has been life-altering for me, in ways subtle and profound.
Throughout the process of working with Anna, I have gained a perspective on my life that otherwise I may have had to wait until death and my life review to access (or at least years and years of therapy!), and as a result have gained more freedom to make wiser choices and move toward greater self–empowerment in my relationships and career.
Anna is the real deal—all of her perceptions are spot-on and specific in ways that she could not have known had she not been truly a gifted, studied intuitive. What I like most about her, though, is that she a kind, wise and constant guide in these sessions, encouraging her clients to bring their own intention to the session, in order to lead them to their own self–awareness and empowerment.
I'm grateful for her trust in her clients, her willingness to set aside her own ego and trust us to co–facilitate our own healing and step further into our own power.

Robert N.
"I have consulted psychics in the past but to say that her intuitive abilities are impressive would be the classic understatement. I chose two issues heavy and close to my heart and without knowing anything about me but my name and birthdate she proceeded to intuit with amazing precision.
Although I have a deeply metaphysical view of life, it still put me in awe to have a stranger accurately discuss personal things that I don't even discuss with friends and family.
Everything Anna covered resonated…. As a reader, Anna is warm, supportive and absolutely committed to your reaping as much benefit possible from the session. I highly recommend her!"

Pete Mirkin
"Anna came to work for me as an English teacher in Spain when she was beginning to work semi-professionally as an intuitive. Shortly after her arrival she shared this information with me. I told her I was interested in her doing some discovery into my spirit world. I really had no idea what that meant at the time. She first offered to do a psychic reading for me.
The psychic reading was not my first experience with someone 'telling my fortune', but was by far the most surprising information I had received up to that point from someone who didn't know me. Anna reported to me the messages she got from my spirit world. She discovered the names and personalities of my several of my spirit guides and she gave me several clues as to which direction to take with a couple of areas of my life.
Of particular surprise was some guidance in the reading that I should open up a particular type of language school combining a specific type of sport and language. She had no idea of knowing, but I had been thinking about doing just that for several years!
She also had a medium experience with a deceased family member of mine, which was quite amazing. She was essentially awoken by this deceased spirit and given a message to give to me. The specificity of this message both with its verbal and visual clues were well beyond Anna's knowledge. The message was clearly understood (and appreciated) and the visual images Anna shared with me regarding the encounter were very specific to my relationship with this individual. I was truly astounded.
Lastly, Anna offered to do a complete Akashic Record reading. After these two enriching experiences, I was certainly for it. What she later produced blew the doors off the impact of both the psychic reading and the medium experience.
Anna was (and is) able to go into the Akashic Records (something like a historic spiritual library with data about all soul's past lives, apparently) where she pulled down the book of my soul's history. Outrageous. She discovered and uncovered a number of things about my soul's past lives that certainly helped me make sense of several aspects of my character.
These experiences took my spiritual life to a new place. Without going into the details, I am certain that I am currently reaping the rewards of all three experiences."

Drina
"I am so thankful to you for the amazing reading you did for me. I actually held back my emotions throughout the reading because I didn't want to interrupt the flow of it…and I could hear the "cracks" in my voice as I listened to the recording. It's mind-boggling how accurate the information is and how all the pieces were put in place for me by this reading.
I'm still lost for words, because it's still processing in my head, however, this reading is all I want to talk about to those close to me because it has touched me in ways that I will remember in this lifetime, I'm sure. Anna, I am forever grateful, thank you."

Paul Piotrowski, FreeYouNow.com
"Over the last three years, I've had the privilege of meeting some new friends with intuitive abilities who have done multiple readings for me relating to my life, my career path and purpose in life.
When I stumbled upon Anna's website, however, I was instantly drawn to getting a reading from her because I felt there was something totally different about her type of reading. Anna did an Akashic Record reading for me and I found the wealth of new information in the reading quite amazing. It was like opening the door to a whole new part of me I knew nothing about…it has led me to dive into learning more about the Akashic Records.
I would highly recommend getting an Akashic Record reading done to learn more about your true self."

Lynne, California
"I was blessed with my first reading as a gift and it was the greatest gift of love I could have ever received. The readings and healing have been so specific, everything shared was all so true and "me" and it was very interactive, addressing any questions or requests I had in the moment.
The readings have changed my life in such a positive way. The change in me has brought challenges, as I have been freed of old ways and attachments and I am making major, long overdue, life changes, yet I am filled with a peace and joy that is so amazing!
Anna, my experiences with you have always been professional, and yet so very personal. I have truly been blessed by the talents you share. I believe a reading with you is one of the greatest gifts of love to give oneself or another!"

Tracey Owen
"My reading from Anna validated so many events in my life from childhood to 22 years of marriage. It helped pull together these events so that I could see the 'plan' of how all these events had purpose and directed me along my life's path. I was able to clearly see the reasons for the types of relationships I had and why my career interests are what they are.
There were many 'Aha!' moments during my reading. Anna was able to validate dreams I had had as a child, relating them to past life experiences. The past lives that Anna spoke of had a direct effect on who I am today, my interests, talents, and knowledge. Anna even picked up on much of my husband's information as well! I loved the fact that she gave me 'homework' so that I could take ownership of my own healing.
Anna's reading and clearing has made my marriage better, my life make sense, and my work, as a Massage Therapist and Distance Energy Worker, that much more meaningful.
I have to say that my reading from Anna was 100% on target. I will go back to her in the future and highly recommend her services to everyone."

Gabrielle, Melbourne, Australia
"Anna has done a couple of readings for me now and I am thankful for all the work and insights she has provided. Anna is incredibly accurate (but she probably already knows this!). Some of the things Anna had pointed out I initially certainly didn't agree with or recognize as pertaining to me. But I have been proven wrong on almost a daily basis since receiving the readings.
At the end of it all, I tend to trust my gut feel. The words which emerge when I think of Anna are 'the real deal'.
Anna, my heartfelt gratitude and appreciation that you decided to follow your purpose."

Ming Tai, Ming Tai Reflexology
"Anna's reading was powerful, yet subtle in taking effect; intense, yet gradual. The help was instrumental in helping me to progress towards my life purpose. The effect that a healing has on one's life direction is apparent and the energetic shift that occurs as a result of Anna's consulations also becomes visible on an emotional plane.
After completing an Akashic Record reading with Anna, even people around me began to notice that somehow I had garnered more focus and deep-seated peace into my life. I too felt that the patterns in my life that had always appeared so confusing and fearful, were nothing more than things that I could choose to shift in accordance with my higher purpose. Emotional blockages that were causing pain were released and I began to attract more positive people in my life that are helping me towards my growth and happiness.
I have referred Anna's services to friends and acquaintances round the globe because the great aspect of such intuitive readings is that distance and direct knowledge of the person is not an issue. There is great benefit to be derived from Anna consultations and it is definitely a worthwhile investment."

A,
"Anna helped me to understand why I'm really here on a soul level, what I want to accomplish in this lifetime and who I am. Or rather, she confirmed for me a lot of things about myself that I already had an inkling about but refused to believe!
Anna is down to earth and extremely empathetic, you really feel like she knows how you are feeling and talks straight to your heart. She filled in the missing pieces of the puzzle that I've been looking for and for that I am so grateful!
If you're asking questions about why you're here, why certain things are happening to you or looking for confirmation about who you are or your intuitive knowledge, I really recommend booking a reading with her. Thanks Anna!"