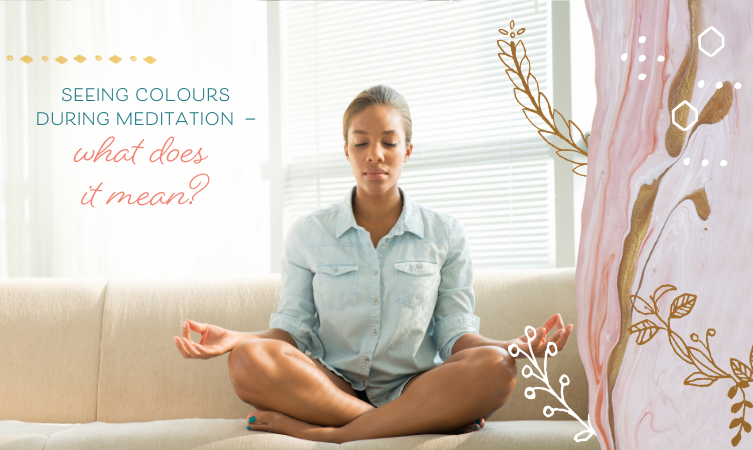 One of the common questions I get from people who are new to psychic development, is that when they are doing psychic development exercises, or when they meditate, they are seeing colours in their mind's eye, and they want to know what it means
In this article I am going to briefly explain what it means when you're seeing colours during meditation or just randomly in your mind's eye (the mind's eye is what you 'see' in your mind when you close your eyes. It's the same 'place' in your mind, where a daydream might play out.)
There's three possibilities that I know of:
1. You're seeing your own chakra energy
Your energy body is centred around seven main 'hubs' called the chakras. The chakras contain information about how things are going for you in certain areas of your life.
Clairvoyants tend to see the chakras as coloured spheres of light, and there are certain colours associated with certain chakras.
Here are the colours that we associate with each chakra:
Root chakra – red
Sacral chakra – orange
Solar plexus chakra – yellow
Heart chakra – green
Throat chakra – blue
Third eye chakra – indigo
Crown chakra – deep purple (or white)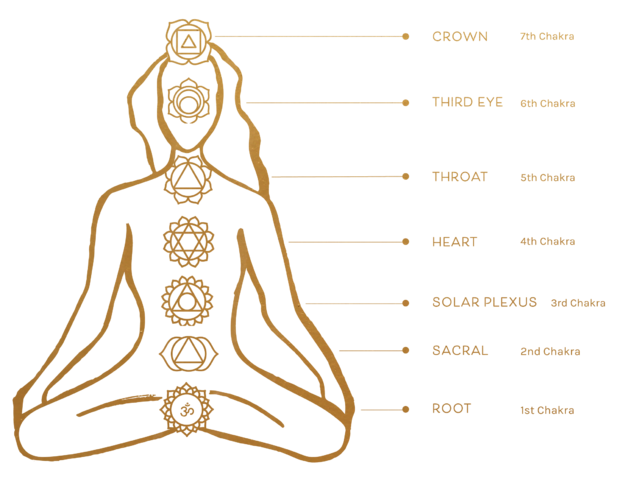 So, sometimes seeing colours means you're opening up your chakras and tapping into the data that they hold about you and your life. (Depending on the colours that you see, of course.)
If this happens for you when you're meditating, then you might like to take a note of what the colours look like. Colours that are clear and strong are a sign of a healthy chakra. Colours that look muddied or dark may indicate issues with a particular chakra. For example, a root chakra (red) that is pure, bright red can indicate a grounded person, with a healthy connection to reality and someone who is on a solid footing in the world in terms of their health and finances. Someone who has a muddied root chakra may be someone who has experienced a lot of trauma, who doesn't feel so grounded and who likes to escape from reality, or someone who has issues supporting themselves in the physical realm.
(As an aside, I wrote a series of articles on the various chakras (and how to keep them healthy):
2. A Spirit Guide or Angel is making their presence felt
If you're seeing colours when you meditate or do psychic development, this can sometimes be a Spirit Guide or angel making their presence known with you. (Occasionally when I have done Spirit Guide readings for clients, Spirit Guides and angels have presented to me as balls of coloured light.)
If this is the case, you might see the same coloured light on multiple occasions and you might also feel something else to indicate that this is your spirit guide, such as a feeling of recognition or a sense of being comforted and loved.
3. Your third eye is throwing out random colours/shapes and it doesn't mean anything
Sometimes when we start developing psychically, the third eye "wakes up" and as part of this process, it can throw out random images that don't mean anything at all.
I talk about this more in this article: Interpreting Clairvoyant Images.
Has this ever happened to you? Please leave a comment letting me know.