Introducing our team of support staff and guest intuitives here at Anna Sayce.com
Support Team
Jillian is Anna's Operations & Website Manager.
She feels so fortunate to be able to work with such a kind and creative team, and as a highly sensitive empath, loves being a part of Anna's wonderful intuitive work. She resides in Calgary, Alberta, Canada, and enjoys spending her free time trying to keep her Jack Russell, Millie, out of trouble.
Maria Sutryn is Anna's Email Manager and Virtual Assistant.
She loves working with kind, spiritual entrepreneurs who align with her, and as someone with high sensitivity, she's very grateful to be helping with Anna's intuitive work. Maria is a lover of astrology, yoga, personal development, and digging into information. The values that are important to her are kindness, justice, and integrity.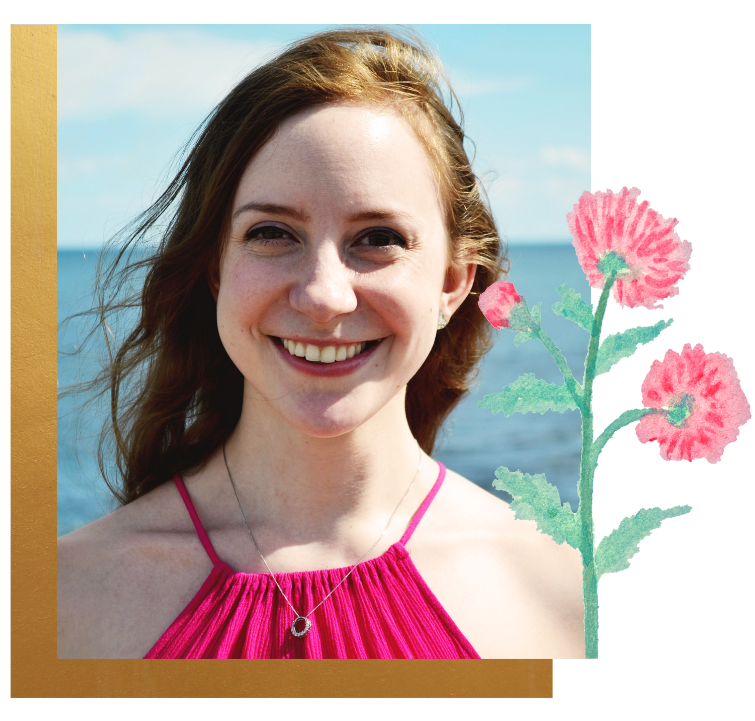 Guest Intuitives
Shelly Ebeling is a professional intuitive based in Hawaii, US. She has been certified in Anna Sayce's Akashic Record Reading, Intuitive Reading, & Cord Cutting Programs and was hand selected by Anna to be the resident Akashic Record Reader and Cord-Cutting Practitioner for this website.
After years of ignoring her sensitivity to energy, Shelly was called upon by Spirit to use her clairvoyance and channeling skills to bring clarity and healing to her clients in a personal, in-depth, and down-to-earth way.
In addition to offering Akashic Record Readings, Shelly specializes in (and really enjoys!) helping others through her Property/Space Clearing Sessions and Cord Cutting Sessions. Akashic Record Readings and Cord Cutting Sessions are offered all over the world via phone or Skype and Property/Space Clearing Sessions are sent as MP3 files.
To book an Akashic Record Reading with Shelly please visit this page (45-minute, 60-minute and 75-minute reading options are available in addition to a recording-only reading).
To book a Cord-Cutting Session with Shelly, please visit this page.
To book a Property/Space Clearing Session with Shelly, please visit this page.
Debra Reeves works with our Akashic Record Reading Program students. (She does the earthbound spirit healing session with new students.)
"Greetings from the heart shaped island!
Originally from the south of New Zealand, I live with my partner in Hobart, Tasmania, off the southeastern coast of Australia. We have three sons and a menagerie of furry animals; 2 dogs, 2 cats and a rabbit! I am an Akashic Record reader, a medium and a Spirit Rescue Worker, assisting earthbound spirits and deceased loved ones struggling to cross over. I love being a Spiritual Coach, throwing all my wealth of experience in to assist others to tune in to who they truly are. I believe in authenticity and radical presence – connecting with who you truly are on a soul level through the body.
I am passionate about helping people to tune in with an embodied spirituality – to reconnect with the physical body rather than popping out due to stress, busyness, alcohol or drugs, and spirituality (eg. leaving body in meditation). I love to recharge and unwind with long walks on the beach with my family while our two border collies run laps around us! I am a voracious reader and writer. I love to learn; taking courses and classes often. Most recently this has meant studying Clinical Pastoral Care and training as a Hospice Volunteer: to assist terminally ill people and their families."