Meet The Team 
Introducing our team of support staff, guest intuitives and writers here at Anna Sayce.com…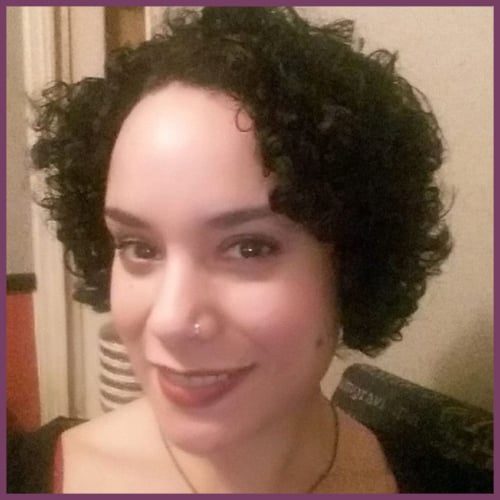 Amie
Amie is our efficient go-to customer service person – she offers technical support to customers, responds to emails, maintains the website, and takes care of everything that is admin-related.
She lives in the UK with her 4 adorable rescue dogs & cats.
In her spare time, she plays the violin, reads Tarot, enjoys Boxing and is currently completing a PhD on the modernist writer Djuna Barnes.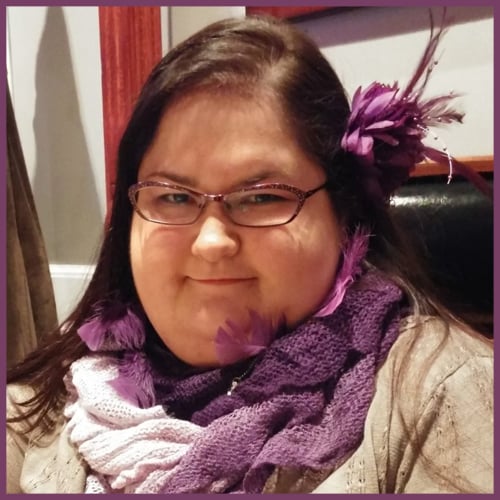 Kacee
Kacee was born and raised in Arizona, but now lives in New England, US with her family and a menagerie of animals, including 3 chihuahuas and 4 cats!
Kacee takes care of customer inquiries, puts together the online newsletters and oversees the intuitive experiments.
She has a deep interest in many metaphysical subjects, including astrology and all forms of divination.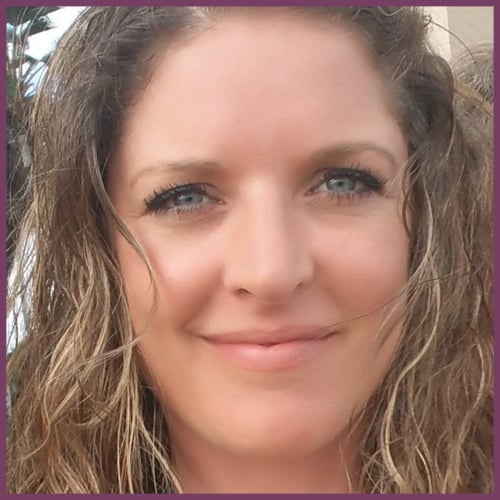 Shelly
Shelly Holbrook-Ebeling is a professional intuitive currently living on the island of Maui. She has been certified in Anna Sayce's Akashic Record Reading & Intuitive Reading Programs and was hand selected by Anna to be the resident Akashic Record Reader for this website, as well as a guest writer for the blog (see below…)
After years of ignoring her sensitivity to energy, Shelly was called upon by Spirit to use her clairvoyance and channeling skills to bring clarity and healing to her clients in a personal and down-to-earth way.
In addition to offering Akashic Record Readings, Shelly specializes in (and really enjoys!) helping others with both Decision Readings and Career Guidance Readings. Sessions are offered all over the world via phone or Skype and in-person for those living on or visiting Maui.
To book an Akashic Record Reading with Shelly please visit this page.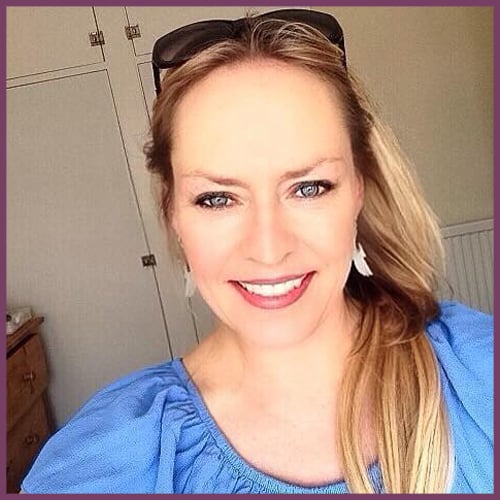 Lucia
Lucia Sienna Roberts is the resident intuitive reader at AnnaSayce.com. She is a Certified Clairvoyant & Reiki Healer who lives by the sea in Brighton, Southern England.
She has completed Anna's Akashic Record Reading & Intuitive Reading Programs and offers individually tailored Spirit Guide Profile Readings and General Intuitive Readings via email.
Originally from Denmark, her professional background is in Personal Training, Fitness, Massage Therapy, Social Anthropology & TV Production. As a child, she was highly intuitive and sensitive and always felt a close connection with nature, animals, angels, spirits and the magical dimensions. All her life, she has had a passion for psychology and helping others achieve health and happiness in their lives.
To book a reading with Lucia please visit this page.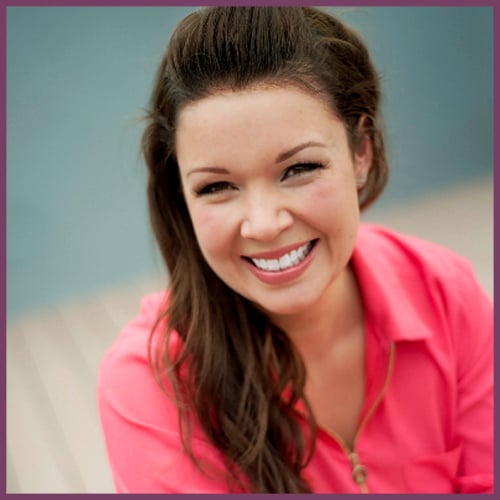 Darla Antoine
Darla is an explorer of sacred darkness and offers courses and counsel on working with dreams, ancestors and bodily wisdom. She is based in Costa Rica where she enjoys being a farmer's wife and raising her two young sons. You can find Darla at www.thecopperscarab.com

Debra Reeves
Debra is a Professional Intuitive with over 25 years' experience communicating directly with Spirit. Debra is dedicated to assisting those who seek the deeper side of life and to come in direct contact with their own soul and the profound wisdom that is offered to us by Spirit.
Debra's warmth, enthusiasm, passion and compassion, coupled with her genuine desire to help others on their journey, is infectious and truly inspirational.
Debra is able to access your soul's information in the Akashic Records and then receive further clarity from your Spirit Guides.
The Akashic Records hold a record of your soul – past, present and future. An Akashic Reading describes who you truly are on a soul level. This insight helps you to understand why you act the way you do and why you attract certain situations and people to you.
Debra looks forward to meeting with you and hearing your own unique journey so far.
Debra has been a Spirit Rescue Worker: assisting souls struggling to pass over. Debra is a Reiki Master, a qualified Professional Intuitive and recently completed a course in Clinical Pastoral Care. She is a volunteer for Hospice.
Debra offers Akashic Record Readings, Spirit Guide Profile Readings, mentoring and spiritual development courses. Debra also offers Astral Entity Clearings.
Website: www.debrareeves.com
Facebook: Tune In with Debra Reeves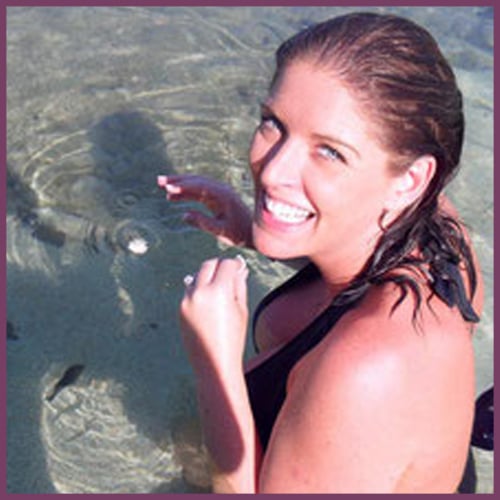 Shelly Holbrook-Ebeling
Shelly is a professional psychic, spiritual blogger, wife and mother of 2 boys based in Maui, Hawaii. After training under Anna Sayce, she was handpicked and personally mentored by Anna to be the Resident Akashic Record Reader and Cord Cutting Therapist for Anna's readers.
Priding herself as a no-nonsense, down-to-earth psychic, you are as likely to see her watching football over a cold beer as you are to receive channeled messages from your Spirit Guides and Higher Self during a session.
As an attempt to bridge the gap of being both gifted and grounded, Shelly blends her vast knowledge of all things spiritual with her sometimes sassy sense of humor.
In addition to being a Guest Writer for AnnaSayce.com, she can also be found blogging at her website ShellyEbeling.com.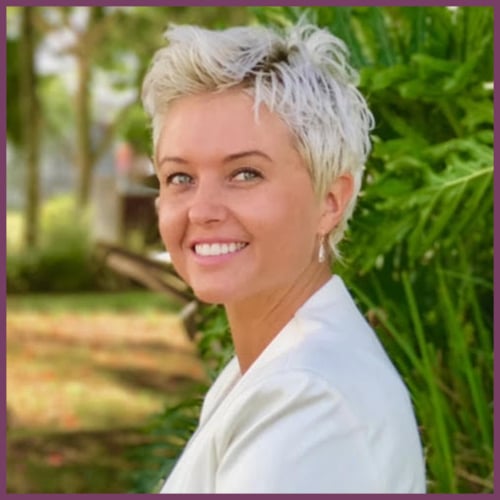 Shar Smith
Shar "The Maverick Medium" is a Brisbane, Australia based psychic medium who is passionate about all things spiritual. She loves to connect with people all over the world through Skype, offering psychic/mediumship readings, past life regressions, numerology and akashic record readings, and intuitive counselling. She loves to teach about spirituality through her blog and YouTube channel. Click here to find out more about Shar.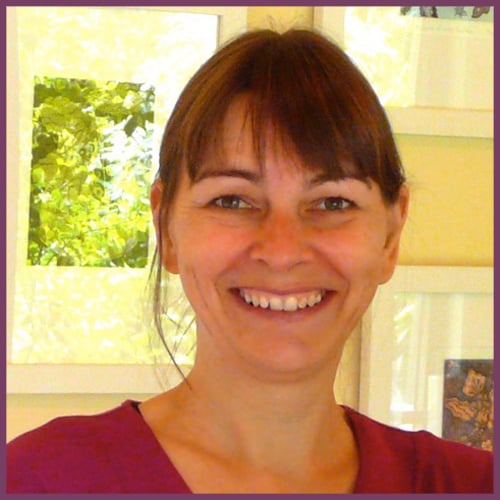 Jay Linden
Jay loves working with clients as a professional past-life regression therapist. She is also passionate about astrology and tarot and offers Past Life Astrology and Tarot for Your Soul reports via her Soul Purpose website.
"The joy of this work is that it is heart-based – I get to do what I love – but it also necessitates connecting to spirit. So not only do I get to be of service, but I also receive a clear flow of that wonderful, high-vibration spiritual energy. I feel totally blessed."
Jay lives by the sea in New Zealand with the lovely Sephira, her rescue cat, and her partner Simon, who is also a healer. Earlier in her life, she was a nurse, a school teacher and an artist. She continues to be nourished by her art and is currently creating an in-depth tarot course to support those on their spiritual journey of awakening.