The Intuitive Reading
Shar is a psychic medium, numerologist and intuitive coach, and puts all of these skills together to offer you a motivational and insightful reading. 
The readings are a mix of channelled information from your Spirit Guides, messages from loved ones who have passed, as well as coaching to help support the information you are being offered and provide you with practical guidance. If you're wanting to get to the core of a matter and learn how you can truly improve your life, this well-rounded reading will shine light on the areas that are most beneficial for you to work on, and on what steps you can take to get to where you want to be.
Shar specialises in finding life purpose and spiritual awakenings, but the readings also include the following areas: career, relationships, past lives, health. 
It can help to think of some questions you would like answered, but this is not crucial. Each reading is completely unique, and you will find out what you need to know, on the day.
Readings are $159 USD, are one hour in length, and are carried out on Skype.
Upon purchase, you will be emailed a document which asks you to provide information needed for the reading (such as your name and a photo.) Once you have emailed this to us, Shar will reply to let you know when your reading will be received.
About Shar
From a young age I had many 'visitations' from people in spirit which I managed to finally push aside so I could have an 'ordinary' life. The chapter that followed included some amazing highs and lows, and ultimately culminated in a period of great difficulty. 
After a 'dark night of the soul' and subsequent spiritual awakening in my 30's, I began to rediscover my natural psychic gifts and then studied with various teachers including Anna Sayce. This all came together and formed my passion, which is guiding people to find their life purpose and providing clarity on life's issues.
I love what I do and wouldn't change a thing. Everything I have experienced in life has helped me to be able to help others in a straight talking and entirely practical way. I feel blessed to have the opportunity to help my clients on their path, and I very much look forward to working with you!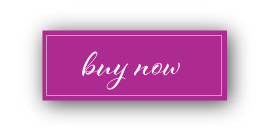 $159 (USD) – 60 minute Intuitive Reading Session with Shar