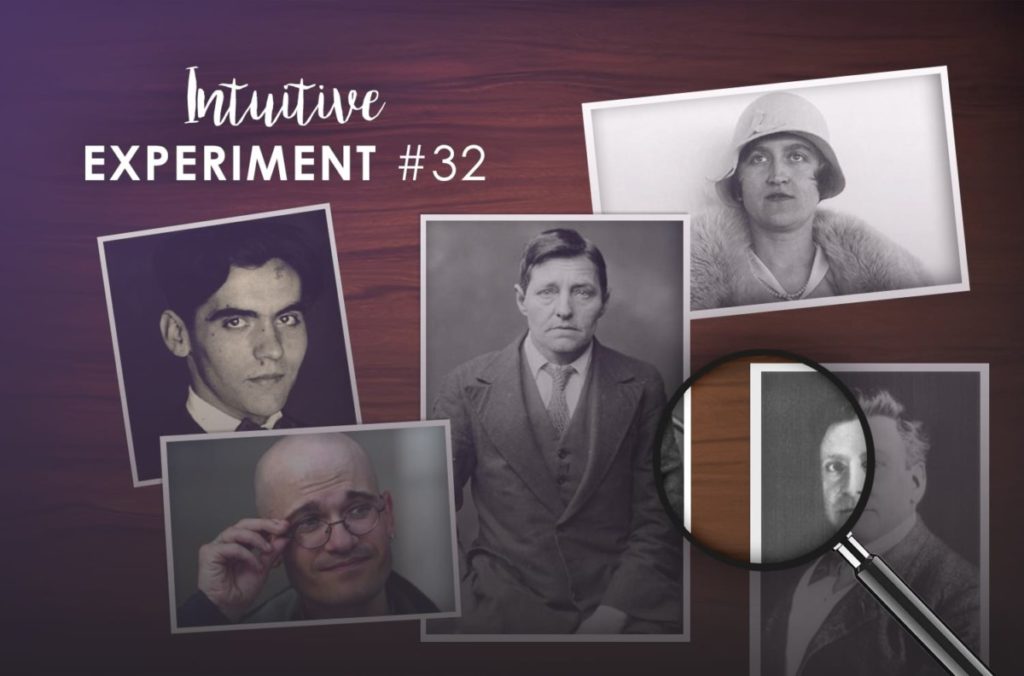 An Intuitive Experiment?
Yes. About once every couple of months on this blog, I post a photo of someone who is – or was once – in the public eye and ask readers to have a go at reading the person, to find out what his/her personality was like, and anything else they may pick up.
I know who the person is, and in one week, I will publish another blog post to reveal all, and look at our collective results.
So, the purpose of this experiment is for beginners and experienced readers alike to have a go at flexing their intuitive muscles, and for both to get validation on their skills.
WARNING – if you are a beginner, you may suck at it at first! Getting it right and being accurate is not (entirely) the point. The point is for you to tune in, and find out more about how you receive intuitive information. A process of self-discovery, if you will….
Because, did you know that everyone receives information in different ways?
Plus it is often interesting to find out who the person is at the end of it all!
Here is the man I have selected for Experiment #32: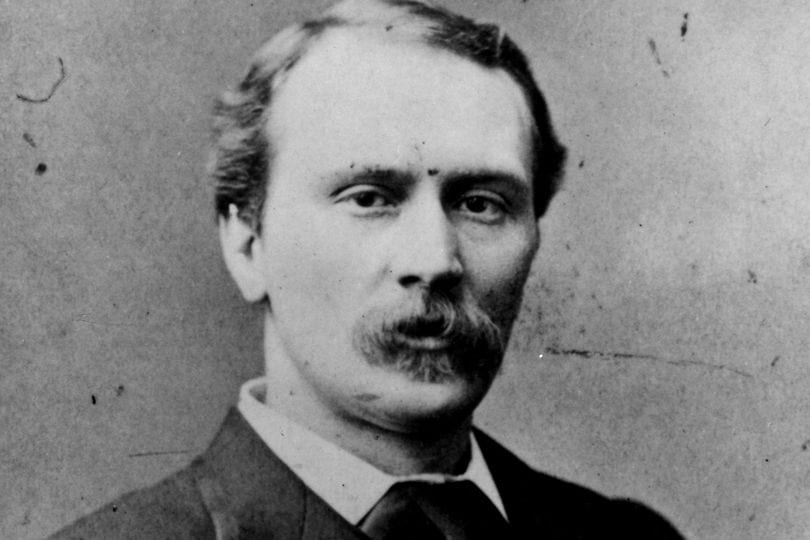 So, here's how you can tune into him:
The photo is quite old, but imagine that you are in the same room as him and sitting across a table from him. What do you sense?
Focus on Personality
As part of this, you may want to ask questions, such as 'who are you?'
Ask Spirit about his personality and character – this is usually the easiest thing for beginners to pick up information about. Many people who take part in this attempt to pick up objective details about the person's life, such as how he died or whether he was married, that sort of thing. Leave that alone if you are a beginner – focus on the personality. How does this person make you feel? Would you trust this person?
Get More Clarity on Your Impressions & Feelings
If you get a feeling, ask Spirit why you feel that way – what does the feeling represent? What does this visual represent?
Sometimes we don't understand what we have got – if you're writing down your impressions, on one side of the paper, write down your impression/visual/feeling in its raw form, and then make a record of how you interpreted it. So you can see how well you interpret things, or if your impressions in their raw state are more accurate.
If anyone you know or have known in the past pops into your head while you are doing this, pay attention!
Spirit will often do this to draw parallels between the two people – they may be alike in some way. Or if a situation from your past comes to mind, the same principle applies. There is often an energy in that situation which is relevant to this person's life.
Don't Be Thrown If Your Info Seems To Contradict Itself
Do not be thrown if you pick up wildly contradictory information – for example, people sometimes pick up that a person is wonderful, then that they are not. The human personality is usually multifaceted, so this is normal.
Another Tip For Claircognizants
If you are claircognizant, try to bring to light the initial impressions that come into your head before you even have a thought. These are the subtle initial impressions and judgments that form instantly when you look at a photo. They are sort of there in your unconscious mind and you need to make those conscious.
In one week, I will post an article to let you know who this man is!
Here's what to do next:
1. Please post your impressions in the comments box below – don't be shy! You totally have permission to screw this up!
2. If you have time, in your comment, also let us know, what is your strongest intuitive gift? How do you receive your info?
If you do not know, take the quiz in the article and find out! This could be the key to you doing well with these exercises.
I am interested to see what you all get and what you consider to be your strongest psychic gift.
See the Results of this Intuitive Experiment!
You can find out who this man was by reading this article: Results of Intuitive Experiment #32
Want More of These Exercises?
You can find more intuitive experiments here.